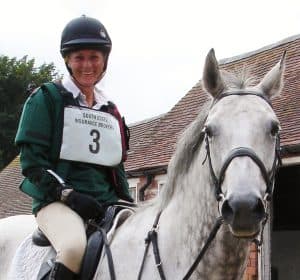 Oticon OPN 1
Falling off horses has been a regular part of my life for the last 5o+ years and I have had plenty of visits to A&E as a result. Broken bones heal with time as do bruises and sprains, but I have been most adversely affected by hearing loss. When my hearing was first tested, after I realised I wasn't hearing the sounds that others around me were picking up, the unusual pattern of the audiograph was commented on, but no explanation for it offered.
I was sold a hearing aid, a top of the range BTE model, which was set up for me and that was that. No follow up calls or appointments and I was left with these gadgets which made me feel that I was listening to the world through a cheap transistor radio. Looking back, I can't believe I tolerated this situation for nearly 3 years. Finally, I consulted an NHS audiologist who told me in no uncertain terms that the aids had been wrongly set up for me and advised me to get in touch with the company that had sold them to me.
They were unable to provide an accessible appointment or a home visit and suggested I contact a third party – Rob Donnan.
Rob was puzzled to receive my call, having had no professional dealings with the company, but agreed to visit me at home. He confirmed the aids had been wrongly set up, supplied with unsuitable earbuds and no sport lock and said he suspected my hearing loss was due to auditory nerve damage from my repeated concussions.He made adjustments to my hearing aids which made an impressive improvement and followed this up with phone calls and visits to fine tune them.
Since that time I have tried various other models supplied by Rob, each one proving to be an improvement on the last and am currently using Oticon and looking forward to upgrading my mobile to a model which will enable me to use an app provided by Oticon which promises all sorts of additional functions.
I have the utmost trust in Rob, his professional abilities, his intuitive grasp of my hearing issues, his integrity, good advice and sense of humour. His prices are fair and the aftercare he provides could not be bettered.
Sue Cliff, Wharfedale.
Visit RJD Hearing Care