Average rating for R J D Hearing Care (58 reviews, 100% 5 star)


VISIT: RJD Hearing Care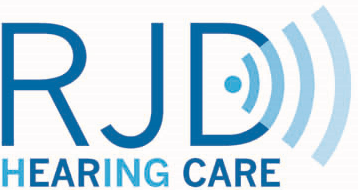 The FREE TRIAL Specialists: The safe way to explore better hearing… In Germany you are obliged to have a free trial before you make up your mind. In the UK, we have offered a free trial to everyone for over 7 years. This is not the same as a money back period… You still get that for 60 days after our free trial.
Be in charge of your hearing from the start. We make it simple. Our Prices are transparent & your satisfaction is guaranteed.
IMMEDIATE FITTING too…Book a consultation & take away new hearing aids within 1 hour*
Call us on:  01274862623 – Open Saturdays. The Hearing Care Centre, 1 Dewsbury Road, Cleckheaton, West Yorks. BD19 3RS. With branches in: KNARESBOROUGH  *  SKIPTON  *  MILNSBRIDGE  *  WATERLOO, HUDDERSFIELD  *  YORK  *  CLECKHEATON ; Home visits offered in: HARROGATE, THIRSK, SHEFFIELD, DONCASTER, HOLMFIRTH, SETTLE, PONTEFRACT
REVIEWS:

"I made an appointment at RJ Donnan as I was interested in better quality hearing aids. After my assessment, Rob recommended two different makes of hearing aids which he allowed me to trial at home for a week each time.
Rob is a pretty amazing guy, puts you at ease and listens to your needs. At no point is there a hard sell. After trialling I decided on the Oticon aids – they are amazing, to say life changing would be an understatement. I had previously worn NHS aids which gave me no definition for sound/noise. With the Oticons I can hear things I haven't heard in a long time.
Thanks to Rob And his team I am no longer in that unhappy place I can now enjoy my family and conversation which I missed so much, Rob's attention to detail is second to none nothing is to much trouble. I would not hesitate in recommending RJ Donnan."
Terry Bailey
Heckmondwike
Oticon Opn 1 (v4.0)
2.12.17

---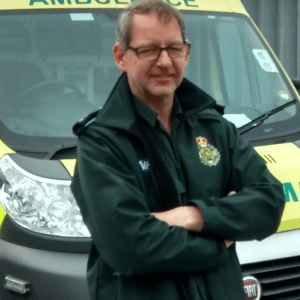 I have been wearing hearing aids all my life so I have tried a few different suppliers over the years. Hidden Hearing, Amplivox, Specsavers, tried them all. R J Donnan or Rob as he is known to his customers is by far the best. He listens. He is patient. He is knowledgeable. He won't try to sell you an expensive pair you don't need. He will not give up until you are completely satisfied with your hearing aids, allowing you to try different manufacturers. Only when you are completely happy with your hearing aids will he mention money. And his prices are good.
Dean Moss, Paramedic,
Phonak Virto V30

20/05/2016


---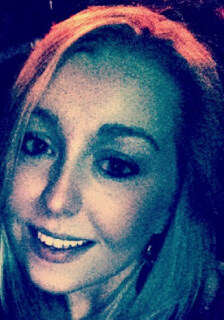 Being 'deaf' has always been a part of my life, sometimes small, sometimes a big problem, depending how I felt that day. but I can honestly say thanks to my new hearing aids fitted by Rob in February 2016 I now only see it as a positive.
I have never really been given an explanation to my hearing loss but it's always been there and at about 7 years old I got my first set of hearing aids through the NHS. They were huge! Like big brown boxes on the back of my ears and moulds that made my ears stick out like Dumbo. The novelty quickly wore off and before long I hated them, they officially made me 'the deaf girl' at school. My teachers were always very mindful and respectful, the students, not so much.
After a few years I tried to embrace the situation – there was no hiding them so why not go bold or go home? The NHS trying to be 'hip and down with the kids' offered me the chance to get new hearing aids, obviously with advanced technology but the main selling point was the bright colours and glitter. I went with bright green at first then purple – Whilst the moulds were glittery and even had a dolphin cartoons on.Then my teenage years hit. That was it, I was too old to be the girl with hearing aids any longer. Almost over night I stopped wearing them. At first I'd take them out on my way to school, hide them in my bag and put them back in when I got home. I started dropping hints to my family that I no longer needed them – it was a miracle I was cured! Of course not true – I just hated the way they seemed to define me, they effected my self confidence so much that I'd rather struggle. At the time I had no idea how much I'd be missing.
I then went through the next 5ish years with no hearing aids, granted my lip reading got rather good; I had no concept of how much I was missing, the little things especially. For a long time I had convinced myself I didn't really need them – 'I was coping just fine.' In reality I frustrated everyone with my constant 'eh? What? Pardon?' I'd need the TV blasting or even with subtitles, I'd jump so easily as couldn't pick up my surroundings, I couldn't locate voices and sounds to save my life. The list goes on.
Something suddenly clicked at 21
, I knew I was kidding myself – I needed hearing aids. And already having had a free trial from Rob at 18 I knew they were fantastic, I just had to bite the bullet. Rob and his team provided me with a unique, personal and highly professional service. I now love surprising people with my secret, hidden hearing aids. I feel so much more confident socializing, especially in large groups. Where I'd once ask someone to repeat themselves a few times, still not hearing – so I'd just smile and nod. I feel included and involved in all aspects, I can laugh along because I actually got to the hear the joke before it was no longer funny.
When Rob first fitted me with my hearing aids, I walked to my car and for the first time heard it unlock. I didn't even know cars did that!
Just the start of a long list of little things I didn't know I was missing. Along with the compilot air gadget I am now even the envy of my friends and colleagues. I can listen to music and answer calls through the best Bluetooth headphones on the market. In short; Thanks to Rob and my new babies, my confidence has grown, my frustration gone and being 'deaf' in no way shape or form defines me.
Lucy Kettlewell,
Phonak Audeo V30

April, 2016
---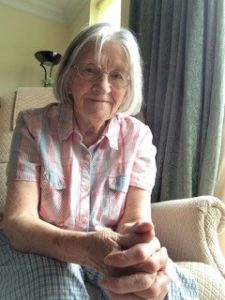 "I have worn hearing aids for over 50 years. My first one was a Medresco hearing aid from the National Health Service, named after the Medical Research Council of the NHS. It was as big as cigarette box, and had a length of wire to the ear mould. It had a clip to fix on a belt or a pocket. I heard every crackle of my clothing, paper, cutlery, traffic, wind, body sounds, children screaming, whistling, clopping shoe heels, and other dreadful noises, but I could't hear voices properly.
Through the years I graduated to buying the latest models with my hard earned cash. They continued to whistle and pick up unwanted sounds. It was not easy living in a speech world and scarcely hearing speech.
Slowly but surely hearing aids did improve, and in 2001 I bought a pair of Widex Senso P37 BTE (behind the ear). These were before digital aids – and were the best I ever had. I could almost forget I was deaf. No wind or background interference, After wearing them from morn till night for 10 years, they began to die, and I realised they needed replacing.
I was horrified to be told that they were no longer manufactured – in fact no analogue hearing aids were available any more. I got a wonderful sounding brochure about the modern digital aids. As I had taught myself to do lots of creative things on my new computer – digital certainly sounded the way to go.
My previous audiologist offered me a pair of Widex S4 Super 440 BTE digital to try out. I wore them for a couple of weeks, trying out all the bells and whistles that they had a-plenty. I was disappointed that I couldn't hear my iPhone clearly, in fact I couldn't hear much very clearly, but somehow I imagined that I would get used to them, so I bought them!
I never did get used to them – my head became full of awful noises and vibrations. I literally passed out twice as the programmes were adjusting automatically. The aids were returned to Widex who said they had been set too high, so they were set lower, and constantly adjusted until most of the bells and whistles were totally cut off, leaving just one programme supposedly mimicking analogue aids. The only thing that worked reasonably well was the loop gadget to hear TV, but even then I could not hear TV without reading subtitles.
I felt really deaf when I wore them, and tried to avoid social events and conversations.
I managed to wear the old analogues for another 18 months, but finally I had to wear the digitals full time.
I moved to Harrogate, and wanted to hide away from speech events, and just be reclusive and deaf, whilst socialising via the computer.
I chanced to Google for analogue hearing aids Harrogate, with no hope of a positive response.
WOW – I was WRONG. I found R.J DONNAN HEARING CARE LTD. had a branch in Knaresborough. I sussed out the venue and made an appointment to see Robert. Yes he did have ANALOGUE HEARING AIDS.
He was amazing at understanding my problem. I had home visits, clinic visits and emails so he was very much in touch.
First I tried some digital aids that he thought may suit me, but I still felt the strange head noises and weird vibrations same as I already had. So then he brought a pair of analogue UNITRON US80 PPLA.
The minute I put them in my ears I could feel the difference. My head was clearer, and voices clearer. I bought them early in June 2016. Robert also gave me a Humantechnik communication system to use with the TV. This was brilliant initially, then the receiver refused to charge. Rob sent some new rechargeable batteries to sort the problem. It worked for a while, but then stopped charging again, so although this was a very kind gesture from Rob, I have had to stop using it.
So now nearly 2 months later I am very pleased with the analogues – I don't hear everything, but what I do hear is clearer, and my head is clearer.
I even wonder whether those digital aids worsened my hearing.
Anyway to solve the TV problem, I am wearing the digital with TV connector just for that purpose – then changing to the Unitron analogue. One time I forgot to change them before going shopping. I was very aware of the cursed digital as I did my shopping – felt dizzy, and full of noise.
There is no doubt at all that Rob has done me a great service by supplying and adjusting these analogue aids"
Margaret Hockney
Unitron US80 PPLA analogue

April, 2015
To read more for R J D Hearing Care: CLICK HERE