The Nottingham Hearing Practice, Beeston
From Peter Thompson
I first met Alan Jackson approximately 8 years ago when he was an audiology consultant at Boots and I was a customer. Right from our first meeting I was very impressed with his professional attitude towards client relationship. Alan would always put your needs and requirements first and not just try and sell you a product.
If you require an experienced and committed audiologist I can think of no-one better than Alan Jackson.
Phonak V90 full shell
25.02.2018
The Nottingham Hearing Practice, Beeston



From John Kay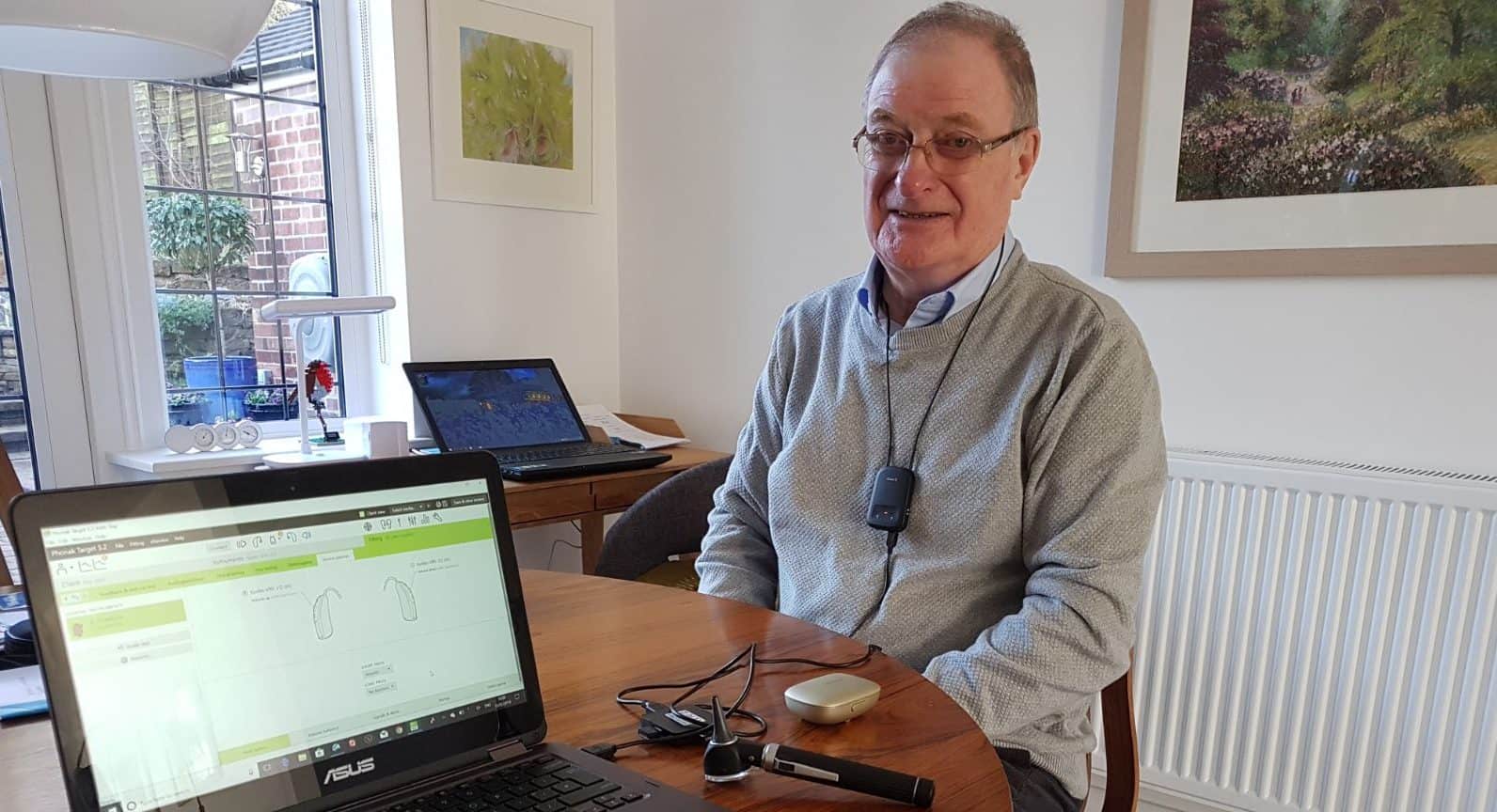 "Alan Jackson has been my Audiologist for the past seven and a half years. That means between 15 and 20 appointments, so I feel qualified to recommend him wholeheartedly to anyone who thinks they might not be hearing as clearly or as well as they used to. On a professional level he is first class and in personal terms he is kind, considerate and never rushed.
His approach quietly and methodially professional, combining an excellent understanding of the impact of hearing deficit on the individual, with a great deal of technical knowledge of what hearing aids can achieve, to produce tailor made suggestions of products if aids are needed. He is also very skilled in servicing and maintaining aids to maintain their effectiveness and prolong their life.
When he decided to become an independent Audiologist, I was keen to continue to access his services. I was just at the point where one of my seven and a half year old aids needed to be replaced and Alan was able to do me a deal that was the same as I paid over seven years ago, for superior and more technologically advanced aids, fit and calibrate them for much less than I would have paid to his former national employer."
John,
20,02.2018
The Nottingham Hearing Practice, Beeston


From Ms. P.R. on behalf of her father, Dr. R.B.:
"Alan has given us confidence in his skills and ability since we first met him. He is able to adjust his style and approach for my father as he becomes older and more infirm. He seems to be endlessly patient and calm and treats my father  with skill and respect. I have learned a lot about hearing and the use of aids since we met Alan. As a new user of hearing aids myself, I will definitely use his services. The personalisation and individualised treatment is first rate, and I would recommend him without hesitation."
Ms. P. R.
Rushcliffe, Nottingham,
20,02.2018
The Nottingham Hearing Practice, Beeston


"I have been a client of Alan for many years and have been impressed by his professional approach.
His recommendation of suitable hearing aids has been excellent as has been their setup. On the rare occasion that I have had a problem with them it has been quickly and satisfactorily resolved. I have no hesitation in recommending him."
Kind regards,
John Mortimer
14.02.2018
The Nottingham Hearing Practice, Beeston


"If you are looking for the best then look no further because you have found it!!
Alan has looked after my hearing needs for the last eight years. His friendly approach inspires confidence. He is professional; knowledgeable efficient and clear in his advice to satisfy personal hearing needs.
I look forward to him caring for my hearing for years to come."
Gerry MIlls MBE,
retired headteacher.
2.02.2018
The Nottingham Hearing Practice, Beeston