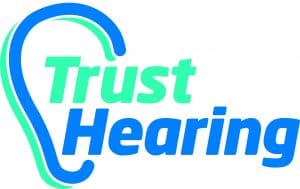 Our Hearing Care Centre is an open-plan practice with friendly, approachable staff willing to answer any questions you may have about hearing loss, hearing tests and digital hearing aids. Just pop in if you like and have an informal chat with us prior to an appointment. We offer Trials of all the 'big 6' brands of hearing instrument. That means you try your new hearing before having to decide.
You can test your own hearing (it only takes a minute! ) or collect our free one-minute hearing-checker to take home. Have a listen to the very latest Swiss hearing aids, as advertised on TV and try out our interactive hearing loss simulator (to hear what its like to have a hearing loss). If you'd like to arrange a free hearing consultation, call us: 01254 304074
We live here:
The Hearing Centre, Oswaldtwistle Mills, Colliers Street, Oswaldtwistle, Lancashire BB5 3DE – We're OPEN 7 DAYS
Sharon Scott, East Lancashire
6th Sept, 2018
Phonak Virto B50 Power ITC – 2nd set

I have been fitted with two sets of hearing aids by Rob. The latest ones are Phonak. I am extremely happy with the service given at the Oswaldtwistle Mills branch. Thorough hearing tests, friendly, courteous service and Rob leaves no stone unturned to ensure that I am completely happy and comfortable with my hearing aids before paying for them. I tried them at home for two weeks and if anything needed altering Rob would do this. Also refurbished my first set of hearing aids free of charge to ensure that I have a spare pair should anything go wrong with the upgraded ones I currently wear. I would recommend Rob and the staff at the Oswaldtwistle branch without any hesitation. I am a very satisfied customer who will continue to return.
Thank you.
Graham Young, East Lancashire
28th December, 2016
Phonak Virto V30 CIC – incredible results

"The first of my visits with Mr Donnan was to fix and adjust my old plaster covered, DIY hearing aids – my 'self-diagnosed' fix for many years. I had a test and I still did not think I needed much correction to my hearing, never mind new hearing aids. Yes, I thought I could just carry on – day after day, then year after year with my 'make do' hearing aids.
I elected for the no pressure free trial. And I mean no pressure!! To my surprise, I didn't know the technology had advanced so much. The following after-care appointments were completely at my convenience – for any adjustments, (which I very much advise you to take advantage of) and yes, there was an small adjustment needed for me.
The very noticeable difference with my 'new hearing' during the free trial was that I forgot what it was like to hear properly! … for instance, after a few days of using my trial hearing aids and then removing them one evening – WOW!!… then you know you really do have a serious hearing problem. i was thinking completely the opposite before the trial.
Even the years of tinnitus has gone !!!
I eventually went for buying my free trial aids that where recommended for me (Phonak Virto V30 Power CIC), with the 5 years battery and warranty package, it was well within my budget. It worked out less than £1 per day, over the 5 years for everything. To me, well worth it !
My next appointment is 3 months from now – all part of the free aftercare. The appointments are always relaxed and informal. Anyone just ignoring their hearing problems does not correct their hearing. Doing something about it does!
The no-pressure free trial gives you no excuses to check your hearing out."
Visit Trust Hearing, East Lancashire
Peter Hargeaves
20th December 2016
"Confidence"

"I have been acquainted with R J Donnan Hearing Care for 5 years, since they opened up a clinic within our family business, Oswaldtwistle Mills Shopping Village.
I have been thinking about this for a long time, and thought as it's 'on my doorstep', I'd pay a visit. As I have very little hearing in my left ear, Robert advised me to try the Phonak CROS II – which enabled me to hear sounds from both sides more or less equally. I did find the hearing improvement to be quite impressive, although I was a little self-conscious that they aids might be seen.
I then was able to try one Phonak V90 nano, a tiny pop in aid that no-one can see. The sound quality is impressive, but not perfect, however Robert assures me that the results will improve over the course of our next few appointments. Being able to try this aid for a week without having to buy it was invaluable to me, giving me the confidence that I was making the best decision.
I would recommend R J Donnan for value, service and the trial service offered."
Mr. Peter Hargreaves, Oswaldtwistle Mills
Visit Trust Hearing, East Lancashire
Paul Couper
12th October 2015
"Unbeatable"

"All the people who know me know that I always intensively research a product before I buy it, if its a car, laptop or smart phone. I want the best on the market at the best possible price. I can now say that I have found another great product and service which is unbeatable by any of the high street stores. After getting talking to my friend of many years about my hearing problems, she suggested that I visit Rob and May down at Ossy mills, which I did around six weeks ago. After an initial hearing test and consultation, which was informal and relaxed, Rob offered me a free trial of the hearing aids that he recommended for my particular problem.Since having the aids in I have felt like a new person, I have been back several times for fine tuning, advice and usually a good chat and laugh. I would definitely recommend a visit to Rob and May to anyone before they splash out hundreds of pounds more than they should to the big name stores. What have you to lose?"
Visit Trust Hearing, East Lancashire
hearing aid tests in lancashire, hearing care lancashire, hearing aids in blackburn and oswaldtwistle, hearing aid audiology blackburn, accrington hearing aid, haslingden hearing aids