Would you like your Audiology Business to be listed here?
Are you HCPC registered and a member of BSHAA Customer care scheme?
Do you have a staffed practice open to the public at least 5 full days a week?
Has your practice been in continuous business for more than 3 years?
Then, Just fill in the contact form below:
If you have any further query, please email to us at
support@trusthear.org
We will list your first 10 reviews for free*. All you need to do is ask every new patient to leave a review (at Trusthear.org) about their experiences in your Practice. Even better, get your patients to send us a photo too.
(Reviews with useable photos get onto the front page!**)
Check out the benefits of joining:
An excellent way to raise your profile and to provide independent evidence of your professionalism and care.
For every new review, a Google blog post is published. Excellent for SEO.
Trusthear.org is promoted on Google Adwords (sponsored ads)
No initial cost.
Run by an Audiologist in the UK, keen to promote good practice in our profession.
Free marketing materials, namely hand-out postcards, practice posters and stand-up cards – here's some examples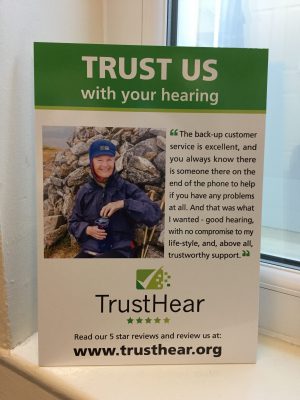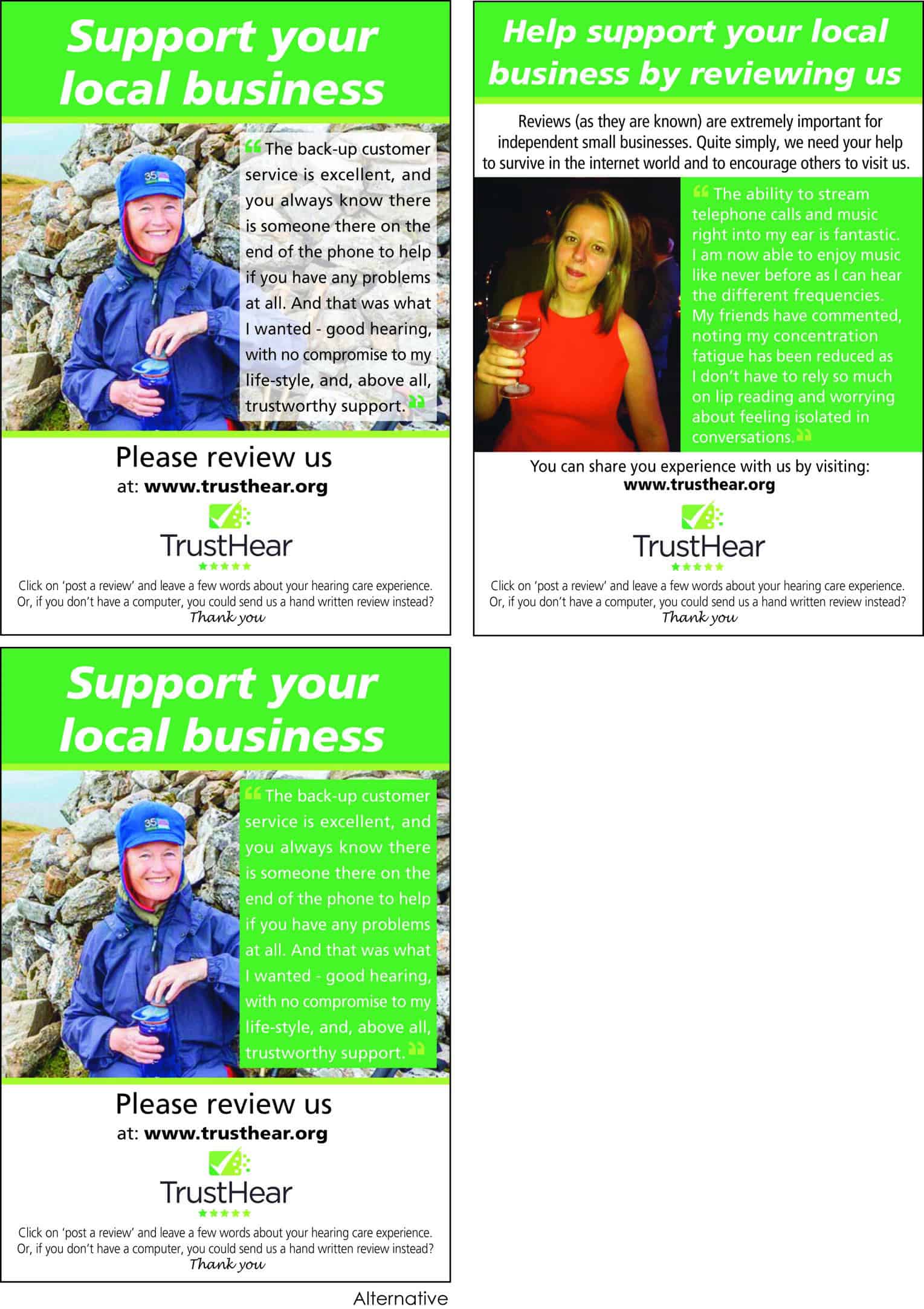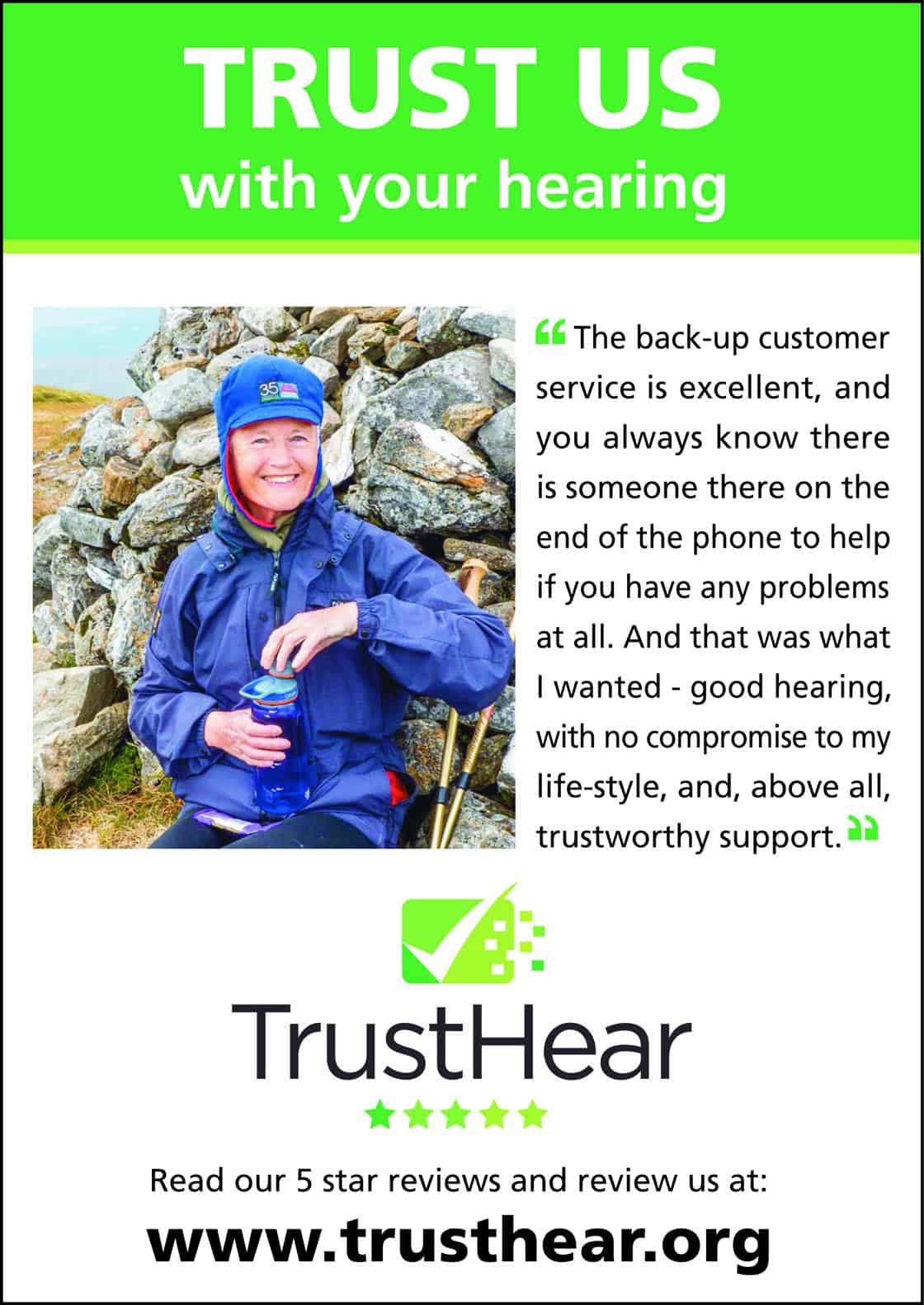 If you'd like to ask a question, mail us at ask@trusthear.org 
*then once you have over 10, or after 1 year it's just £15 per month.
**subject to editor approval